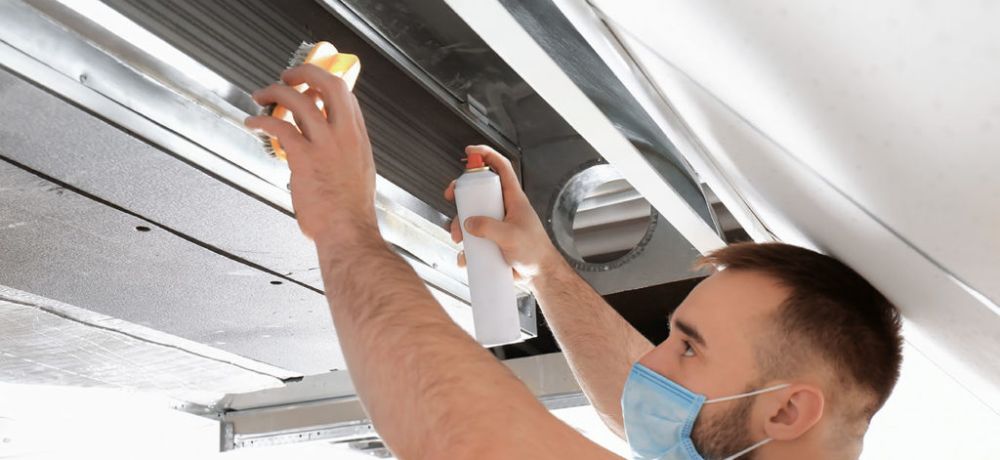 AIR DUCT

CLEANING SERVICES
Clean HVAC ducts are critical to home air quality and efficiency. We have been cleaning HVAC systems for schools, hospitals, commercial properties, ships, dams, casinos, and homes like yours for nearly 50 years. We don't just clean air ducts; we clean virtually every surface the air touches as it flows through your system. That includes all the grills and registers, the ductwork, the plenums, and all of the equipment including the fan, blower motor, and evaporation coil.
What makes our cleaning process the best is our power vacuum trucks. We send them to nearly every HVAC cleaning we do because they provide the most power without damaging the ductwork.
Our trucks develop a suction rate of 16,000 cubic feet of air per minute.
Our truck could remove all the air from a sealed 1,600 square foot house in one minute!
We unseal the ducts, one at a time, and run high pressure down the uncovered duct through a high-pressure line that air-scrubs the duct and pushes everything toward the suction, where it's contained in the truck.
We also spray a disinfectant and deodorizer to kill any microbes that might be trying to grow and to remove any lingering odors
This is a very thorough cleaning process that usually takes an average of 4–6 hours for most homes. For more details, check out our NADCA Approved HVAC duct cleaning procedure.
Ask us about our Military, Senior, and First Responder Discounts