HVAC

INSTALLATION AND REPLACEMENT
One of the most important decisions you can make is replacing your air conditioning system. With our Sacramento area summers, you need a reliable AC system that will keep you cool. In addition, it can be extremely energy efficient and cost savings to replace your old HVAC unit with a newer AC system.
In the Sacramento Valley, we rely on our air conditioning system to get us through the hot months. It is extremely important that our HVAC system is both effective and energy-efficient. You should also make sure that your installation is performed by an expert in the industry, one that is licensed, bonded and insured. with over 45 years of experience in serving the Sacramento Region, Kleenair is your best choice to replace your AC system.
HVAC REPLACEMENT IN SACRAMENTO CA
Over 45 years of experience.
Fully licensed, bonded, & insured.
Guaranteed labor and parts.
Honest, reliable and dependable.
Proudly installing Mitsubishi & Carrier HVAC products.
KLEENAIR CAN HELP YOU CHOOSE THE RIGHT AC SYSTEM FOR YOUR HOME
We realize that you may have many questions when it comes to choosing the right air conditioning system for your home. You may have questions on size, model, energy efficiency, ductwork, and more. We strongly suggest you set up a free consultation with one of our no-hassle Kleenair technicians.
During our free consultation, our AC specialists can answer any question you may have. We can also recommend a system that meets the demands of your cooling and heating needs. We will exam HVAC placement, ductwork, ventilation, and more. We will also take a look at options that fit your budgetary quidelines. We want to make sure that we provide the best fit for you, so you can enjoy years of enjoyment.
Kleen Air is a trusted provider of HVAC solutions in Sacramento, CA and surrounding areas. We have been in business since 1974. Our technicians take on both residential and commercial projects. Upgrading your heating and cooling system can potentially reduce your home's energy consumption by 30–40%! This will save you hundreds of dollars on your energy bill. We are a Diamond Dealer with Mitsubishi and can install mini-split systems. Having your system installed by a DIAMOND DEALER extends your warranty from 10 years to 12 years. We offer a variety of differently sized Carrier brand units such as split systems and package units.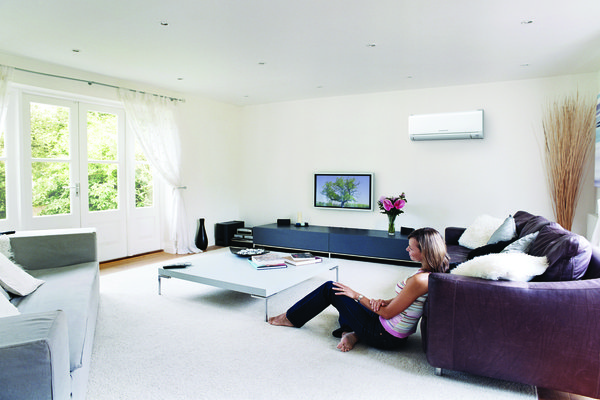 GET COMFORTABLE WITH CARRIER RESIDENTIAL SYSTEMS
Life can be unpredictable. So when you're home, your sense of comfort and relaxation should be just how you want it to be. Carrier helps millions of people take control of home comfort with innovative solutions ranging from furnaces to central air conditioners to air quality products.
QUIET CONSISTENCY AT HOME
Carrier home comfort solutions can provide consistent temperature, humidity and air quality from room to room, hour to hour and minute to minute. Our quiet systems will not disrupt your routine. That means no loud noises when the furnace or air conditioning turns on and no worries about performance – just ideal comfort.
ENERGY-EFFICIENT HOME HEATING AND AIR CONDITIONING
We equip your home with products that are as efficient as they are reliable. From furnaces and central air conditioners to heat pumps and ductless systems, Carrier heating and cooling products are among the world's most energy efficient.
Ask us about our Military, Senior, and First Responder Discounts